Styk a komunikaci dětí s odsouzenými rodiči by nepodporovala jen ve výjimečných případech. Odsouzeným rodičům radí nebát se využít služeb rodinných advokátů. Hovořit s dětmi, jejichž rodiče se o ně soudí, je podle ní těžké i pro advokáty. Orgány sociálně-právní ochrany dětí (OSPOD) podle ní pracují stále lépe. Nerada vidí pře odsouzených rodičů s pěstouny. Doktorka Daniela Kovářová, někdejší ministryně spravedlnosti ČR a prezidentka Unie rodinných advokátů exkluzivně pro Za branou.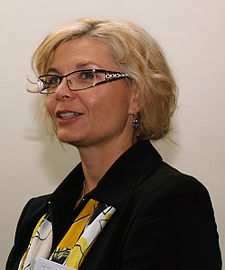 ZB: Jak často se v advokátní praxi setkáváte s případy, kdy spor o dítě vedou odsouzení rodiče? Či spíše, jak mohou odsouzení rodiče služby rodinných advokátů využít?
Daniela Kovářová: Obecný pohled na odměny advokátů prezentovaný v médiích není objektivní a nevystihuje realitu. V Praze pochopitelně existuje pár kanceláří s vysokými odměnami, ale rodinní advokáti své sazby přizpůsobují klientele. Rodinnému právu se věnují kolegové s vysokým sociálním cítěním, kteří často potřebným radí zdarma nebo za odměnu sníženou či symbolickou. Odsouzení rodičové nebývají častými klienty, nicméně nás občas kontaktují korespondenčně z věznice. Čas od času se setkáváme s případy rozhodování o styku dítěte s rodičem ve výkonu trestu nebo s dotazy ze strany matek, zda jsou povinny umožnit styk s otcem, který je ve výkonu trestu. Sociálně potřební klienti se mohou domoci také určení advokáta Českou advokátní komorou. Informace o tomto způsobu získání advokáta lze najít zde: https://www.cak.cz/scripts/detail.php?id=2617
ZB: Stojí za to podporovat styk a komunikaci odsouzených rodičů s dětmi?
DK: Určitě, jde nejen o právo odsouzených na rodinný život, ale i o právo dítěte na styk se svým rodičem. Toto právo zaručuje Úmluva o právech dítěte i Listina základních práv a svobod.


ZB: Kde je mez, kdybyste řekla "dost"? Hraje roli třeba délka a povaha trestu? Doba, po kterou takový rodič dítě vychovával? Míra pouta dítěte?
DK: Nic z výše uvedeného. Jediným případem, kdy bych kontaktu odsouzeného rodiče s dítětem bránila, by byl případ, kdy by rodič zabil či vážně ublížil dítěti nebo druhému rodiči, a proto je ve výkonu trestu. Ve všech ostatních případech je prohlubování kontaktu na místě, byť se to druhému rodiči nemusí líbit.


ZB: Umíme u nás děti připravit na psychologicky náročná setkání s rodičem ve vězení? Zvláště po dlouhé pauze, nebo v případech, kdy dítě bylo jednáním rodiče poškozeno? Nebo bylo dokonce obětí?
DK: Učíme se to. Práva dětí a rodičů plynoucí z rodičovské odpovědnosti jsou poměrně novou materií, v našem vnitrostátním právu je zakotvil až (nový) občanský zákoník a změna ve vnímání odborníků i veřejnosti přichází pomalu. V této oblasti právo předbíhá realitu. Například my rodinní advokáti se teprve v tomto období učíme jednat s dětmi. Nikdo netvrdí, že je to jednoduché a že se nám to vždycky daří. Hlavní úlohu by měl mít druhý rodič a jeho rodina. Je pochopitelně složité dítě připravovat v případě, kdy jeho primární rodina a pečovatel s návštěvami nesouhlasí. Nicméně tato situace se příliš neliší od jiných vyhrocených případů, kdy jeden rodič o druhém soudí, že je nezpůsobilý dítě vychovávat.
ZB: Co když se chce se svým rodičem vídat dítě, kterému rodič ublížil?
DK: Pokud má dítě o kontakt zájem navzdory špatnému jednání rodiče, nebránila bych mu. Otec a matka jsou nejbližšími osobami pro naprostou většinu dětí, rodiče jsou součástí života dítěte a i ze zdravotního hlediska jsou propojeni navždy. I v rodinách, kde je prokázané týrání dětí, děti o své rodiče stojí navzdory týrání. Já bych naopak kontakt podporovala a spíš bych se zaměřila na vzdělávání rodičů.


ZB: Někdy se - bohužel vcelku popravdě - o rodičích ve vězení říká, že se o své děti zajímají právě jen ve vězení. Je v zájmu dětí, aby se s takovými rodiči vídaly?
DK: Ano, je to v zájmu dětí. Děti mají právo na své rodiče, koneckonců nesou geny, z nichž polovinu dítě získalo od každého z rodičů. Nikdo nikdy předem neví, které dispozice a čí geny nakonec převáží. Jak říká Ústavní soud, dítě má právo poznat své předky a posléze se rozhodnout, zda se s nimi v dospělosti bude nebo nebude vídat, zda půjde stejnou či jinou cestou.
ZB: Velkou roli hraje OSPOD a soudy. Jak u nás přejí tyto instituce odsouzeným, kteří se svých rodičovských práv z vězení domáhají? Jsou ochotny zkoumat detailně zájem dítěte? Hledat kompromis?
DK: OSPOD je složen z lidí a podobně jako v jiných profesích i zde najdete jedince skvělé, průměrné, špatné i příšerné. Je to pochopitelné, na jedné straně je v tomto povolání značná fluktuace, na druhé straně se OSPODy v poslední době velmi věnují vzdělávání a jejich kvalifikace i kompetence se zvyšují.
ZB: Jak může odsouzený rodič přimět k návštěvě ve vězení osobu, která má jeho dítě v pěstounské péči, ale do vězení jezdit nechce?
DK: Přimět k návštěvě může odsouzený pěstouna obtížně, teoreticky je možno požádat opatrovnický soud, aby pěstounovi nařídil realizovat styk. Je ovšem otázkou, nakolik je takový tlak na místě, protože odsouzený současně potřebuje, aby pěstoun i mimo návštěvy rodičovskou vazbu podporoval. Doporučuji všem stranám zklidnit emoce a zachovat zdravý rozum, vyhodnotit situaci a příliš netlačit na pilu. Některé věci se nedají nařídit, a náklonnost a spolupráce je jednou z nich. Rodinné právo není všemocné a odsouzený by si měl uvědomit, že mu sice právní řád takové právo garantuje, nicméně že on sám si svým jednáním kontakt s dítětem znemožnil. Měl by tedy cítit vinu a nést ji jako součást svého trestu.


JUDr. Daniela Kovářová je advokátka a prezidentka Unie rodinných advokátů. V letech 2009-10 byla ministryní spravedlnosti ČR, získala ocenění Právník roku 2016 v oboru rodinné právo, je předsedkyní redakční rady Rodinných listů.