Dálková eskorta. To je způsob, kterým se lidé ve výkonu trestu odnětí svobody, jinými slovy muklové, dostávají z jednoho vězení do druhého. Například z vězení, do kterého nastoupili, do vězení, ve kterém si trest nebo jeho část odsedí.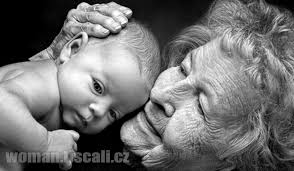 Ve většině případů mají dálkové eskorty společné dvě věci. Jednak autobus bez oken, ale s výstražnými modrými majáky, tzv. ponorku. A za druhé věznici Jiřice, což je vlastně takové překladiště vězňů. A tak dvakrát týdně ráno vyrážejí z různých koutů naší vlasti ponorky k hvězdicové jízdě do Jiřic. V Jiřicích jsou vězni roztříděni podle místa svého určení a odpoledne pak ponorky s novým nákladem vězňů vyrážejí zpět do krajů, aby tam svůj náklad vyložily.
Tak i pro mě nastal okamžik, kdy mě převezli z Litoměřic do Horního Slavkova. Dálková eskorta se pro mě stala opravdovým celodenním výletem a člověk, tedy mukl, se při něm musí obrnit trpělivostí a odolným močovým měchýřem. Není to školní výlet, aby se cestou stavělo na čůrání u každé benzinové pumpy. Všechny potřeby je nutno vykonat buď před odjezdem z výchozího místa anebo z překladiště v Jiřicích.
Devět hodin po odjezdu z Litoměřic jsem konečně dorazil do Horního Slavkova. V polovině července působilo vězení v Horním Slavkově poměrně přívětivě. Pouze jeden vyhořelý barák, který připomínal vybydlené paneláky ve známém Chanově na Mostecku, způsobil nepříjemné zatrnutí a sevření v žaludku. Co mě tu asi v nejbližší budoucnosti čeká?
Nejdřív výměna civilního oblečení za vězeňské sintry. To proběhlo velmi rychle a zcela neefektivně. Záhy jsem pochopil, že neposkytnu-li skladníkovi motivační dárek v podobě tabákových výrobků, musím se smířit s tím, že vyfasované oblečení bude buď extrémně malé, nebo extrémně velké a určitě bude silně obnošené a možná i roztrhané. Jak jsem v tuto chvíli byl vděčný zkušeným spolubydlícím z Litoměřic za důkladné poučení.
Dalším místem mého pobytu se měl na několik týdnů stát nástupní oddíl, stručně nazývaný přibyl. Jako každý nově příchozí, tak i já jsem byl na přibylu přivítán velmi srdečně. Skoro všichni mě na přibylu osobně vítali stejnými slovy: "Hej, more, z kama seš?" Odpověděl jsem jménem velkého okresního města, v jehož blízkosti leží známá věznice.
"Tý, more, tam to znám! Máš ubalit?" (cigaretu)
"Ne, nekouřím."
"Aha… máš aspoň papírky?" (cigaretové)
"Říkám, že nekouřím."
"Ach jo… a porci kafe máš?"
"Nemám", odpovídám rezignovaně…
"Di do p…!"
Po chvilce tápání a rozkoukávání se mě ujal barákový, oficiálně zvaný koordinátor. Odvedl mě na pokoj, kde mi přidělil kavalec a skříňku a sdělil mi, že mě za chvíli očekává na kulturce, kde se dozvím další informace a pokyny. Potom mi barákový řekl, až si rychle vybalím, ustelu kavalec a hlavně, ať si zamknu věci do skříňky, mám-li visací zámek.
Na kulturce jsem především obdržel vězeňský průkaz totožnosti, v Horním Slavkově nazývaný SPZ-kou. Jedná se o kartičku zatavenou ve fólii s klipsem, která se musí viditelně nosit a je opatřena čárovým kódem. Ten slouží zároveň jako průkaz k výdeji jídla. Další vstupní formality byly odsunuty na další den, protože byl ohlášen sčíták, tedy prověrka početního stavu vězňů. Na sčítáky se musí nastupovat rychle, v určené denní ústroji a s SPZ-kou. A že těch sčítání v Horním Slavkově bylo požehnaně – denně až osm! No, a protože moje eskorta dorazila do Horního Slavkova před šestou hodinou večerní, připojil jsem se ke zbytku oddílu k cestě na večeři.
Přibyl je důležitým oddílem. Mě, jako prvotrestaného, který neví nic o tom, jak to ve vězení chodí, velice rychle obeznámil s chodem věznice. Vícetrestaní spolubydlící, kteří se v Horním Slavkově ocitli poprvé, byli seznámeni s místními specifiky a rozdíly oproti jiným věznicím. No a vícetresty, které už přijely do Horního Slavkova po několikáté, byly po příchodu na přibyl seznámeny s tím, co je nového, kdo z příbuzných či známých tu už sedí, kdo zrovna byl propuštěn, kdo z dozorců odešel, kdo přišel a na kterém oddílu je ten který vychovatel.
Oproti nástupnímu vězení, kde jsme na pokoji byli prvotrestaní společně s vícetrestanými, jsme prvotrestaní byli ubytovaní odděleně od vícetrestů. A sestava prvotrestů byla pestrá. Stačí říci, že jsem byl jediným tuzemcem. Jinak jsme byli sestavou vskutku multikulturní – Slovák, Rus, Vietnamci, Bulhar, Bělorus, Rumun, Ukrajinci…
První noc na novém místě proběhla v klidu. Ani nevím, co se mi zdálo. Ale budíček v půl páté byl nekřesťansky brzo. Ještě, že bylo léto a v půl páté ráno už bylo světlo. Jak budu vstávat v zimě? Na rozkoukání moc času nebylo – ranní hygiena, sčíták, snídaně, úklid. Zase mi to připomnělo vojnu.
Program prvního vězeňského dopoledne byl věnován administrativě – jak se žádá o návštěvy, jak se žádá o aktivaci telefonní karty, dotazníky malé a velké, atd. Ty dotazníky byly zajímavé – jednak jsem z nich nabyl dojmu, že do vězení nepatřím, protože jsem nebyl z rozvrácené, asociální, nepřizpůsobivé rodiny, neholdoval jsem drogám, neopíjel jsem se, nebyl jsem bezdomovec. Poprvé v životě jsem vyplňoval dotazník, na který jsem nemohl odpovědět. A za druhé mě překvapovala záludnost některých otázek – jestli chrápu, jestli nahlas pouštím větry, apod. Hodně mě zaskočila otázka, zdali si potrpím na zásady slušného stolování. Pokud jsem věděl, tak pan Ladislav Špaček neřeší, jakým bontonem se řídí konzumace všech jídel pouze lžící z ešusu nebo jídelního tabletu, což je jediná verze vězeňského stolování. Po prvním dopoledni jsem si opět vzpomněl na vojnu. Ve vězení se stejně jako na vojně neprosí, ale žádá. Skoro o všechno.
Po dotaznících následovala zdravotní prohlídka, na které bylo nejhorší to nekonečné čekání, až člověk přijde na řadu. Ale o zdravotní péči až později…
Hlavním bodem prvních dnů v přibylu byla přibylecká komise, na které mi zrekapitulovali, jak dlouhý trest jsem dostal, kolik si ještě mám odsedět, no a kdy tedy budu propuštěn. Dál jsem byl jen dotázán, zda chci ve vězení pracovat.
A TAK JSEM BYL PŘIJAT DO VÝKONU TRESTU ODNĚTÍ SVOBODY.
Vladimír, t. č. Horní Slavkov